Ask the experts
Here is a selection of Q&As from Your North East Wedding magazine. If you would like your question answered by our experts, please email it to editor@yournortheast.wedding.
To view more Q&A's on a different topic, please select one from the list below.
Hot topic: Summer Lovin'
Organising your summer wedding for 2018 or beyond? Our experts have got your queries covered
---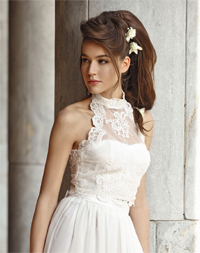 I'm melting...
Q. I'm unsure what's best when it comes to my summer wedding make-up. I'm going to apply it myself but don't want it melting in the heat. Do you have any thoughts?
A. Helenlee Whalley says: The key is for your wedding make-up to look fresh and dewy while staying put all day. The secret is all down to your base and finish, so invest in the best primer you can afford and avoid very oily or thick moisturisers that will affect your base staying put. Set your base with a loose translucent powder instead of a dense matte powder formula, then, once you've finished your entire face use a high-end make-up setting spray – think of this as hairspray for your make-up to keep it in place. And don't forget to keep a touch-up kit with you as well as blotting tissues.
---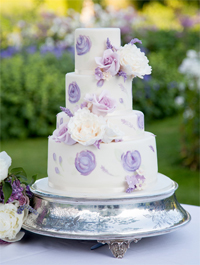 Have your cake
Q. Our wedding is outside – and I'm unsure what type of cake to order. Is there anything that won't attract insects and will look perfect until we cut it in the evening?
A. Sharon Bimson says: A hot day is no good for any wedding cake outside, regardless of whether you choose traditional icing, fresh cream and strawberries or chocolate as a theme. Why? They melt and could even cause food poisoning as the day heats up. It's far better to keep it inside a cool venue (or a fridge if you're talking fresh cream!) and then ask your venue to bring it outside for the actual cake cutting. It's a lovely way of gathering your guests together and your photos will look gorgeous if the sun's shining – plus your cake will look as good as it did when it was delivered that morning.
---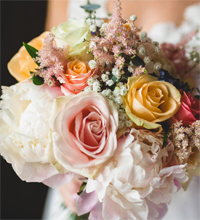 Flower shop
Q. What flowers are in bloom throughout the summer that I can incorporate in to my bouquet and overall theme? I don't want to spend too much but I also want something striking…
A. Donna Hartley-Redfearn says: For brides looking for budget-friendly bouquets I agree you should work with in-season flowers. This year's botanical or wild flower trend is spot-on, with classic hydrangeas and English roses in beautiful soft subtle shades. For a quirky twist, daisies and stocks, herbs and unusual ferns add beautiful textures and depth of green. Don't be frightened to incorporate fruit and berries into your bouquet, for that really natural feel. Loose hand-tied bouquets create a more wild and natural finish, with soft floaty ribbons in satin and tulle.
---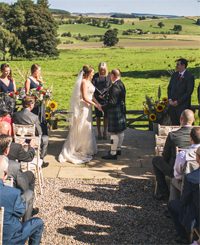 Going out out
Q. My fiancé and I both want to get married in the open, but because the North East weather is so unpredictable I don't want my guests cold and wet. Is there a solution?
A. Rachel Fenwick says: You can never predict the weather, so I'd highly recommend a venue where you can have the best of both worlds. Is there a space that's as beautiful on the inside as on the outside should the heavens decide to open that morning? At Woodhill Hall we offer the opportunity to get married outside on the terrace that boasts views of the Northumberland countryside, however, should the weather turn we can bring the ceremony into the orangery which still offers a beautiful backdrop.
---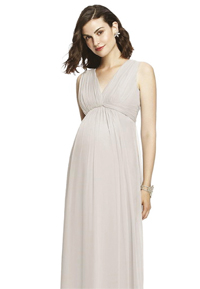 Blooming lovely
Q. I'm planning our wedding for next summer but a couple of my bridesmaids are trying to get pregnant. What styles and fabrics should I look at so they aren't going to be hot and uncomfortable?
A. Joy Dowell says: We're used to this at our boutique and have a wide range of Dessy maternity bridesmaid dresses that come in many colours. They're easy to wear, in soft and flowing chiffon fabric perfect for warmer months. The styling is also based on their already-successful bridesmaid collection and has been adapted so it can be worn even if they're not pregnant on your wedding day. I'd recommend this Dessy full-length sleeveless chiffon knit maternity bridesmaid dress (M429), with a draped v-neck and shirred detail skirt.
---
Contact our experts...

Donna Hartley-Redfearn
Wedding Styling

Helenlee Whalley
Make-up artist

Joy Dowell
Boutique owner

Rachel Fenwick
Marketing and Communications Manager

Sharon Bimson
Baker
---