Ask the experts
Here is a selection of Q&As from Your North East Wedding magazine. If you would like your question answered by our experts, please email it to editor@yournortheast.wedding.
To view more Q&A's on a different topic, please select one from the list below.
Hot topic: Style notes
From make-up to finding your dream dress, our experts are on hand to solve your fashion faux-pas
---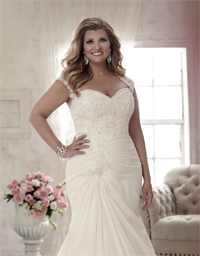 A BIG secret
Q. I've just got engaged and everyone is asking about the dress but I don't even know where to start. I'm a larger lady and want something to flatter. Help! What styles should I be looking for?
A. Julie Watson says: Congratulations on your engagement, you must be so excited. Everyone will be asking about the dress – but remember, most brides keep their choice a secret until the moment they walk up that aisle.

As far as finding the one goes, the hardest part is getting started – there's so many styles to choose from.

Check with the shop before you book an appointment to make sure that they stock dresses in your size. You don't need to seek out a specialist plus-size shop as most well-known bridal designers cater for all and a good boutique will stock dresses from a size 10 up to 30, and can order from a size four to 38 or provide a made-to-measure service if needed.

Try on every style, from a princess fairytale frock – where the corset top and flowing skirt will make your waist look smaller, to a fitted bodice with a soft-drop skirt, which, if the cut is right, will hold you in and show off your wonderful curves.

Don't be afraid to try a strapless dress; you'll be surprised how good this style can look when fitted correctly.

Whatever you decide, relax and try to enjoy the experience of shopping for your gown – not to mention the wedding itself.
---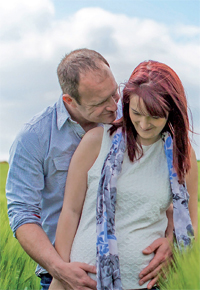 Snap happy
Q. I hate having my photo taken and I'm nervous that, despite all my efforts to look my best on the big day, I'll end up pulling stupid faces or just looking plain awkward. How can I make sure I get some shots to be proud of?
A. Laura Young says: The greatest photographs are born of natural moments where emotions shine through; lovers dancing, friends laughing and children playing, to name but a few. So, relax, think calming happy thoughts and enjoy yourself.

Consider your posture – it may sound ridiculous but practise posing in front of the mirror, notice how to stand and be aware of your body. You could even take up yoga or pilates – the benefits are enormous both physically and mentally. Looking good is down to how you feel and how you hold yourself; when you feel sexy and confident you look it too.

During the portraits, keep it light-hearted. Interacting with friends and family during the shoot will put everyone more at ease and get you some candid photographs before a formal shot.

Treat your Mr & Mrs shoot as quality time together, hold each other, whisper jokes, take a very slow dance or walk – the movement will distract you from the camera. A pre-wedding or engagement photoshoot can really help too.

Finally, don't be camera obsessed – there's a balance to be struck between knowing it's there and deciding not to care. Be yourself and smile, it's your wedding day!
---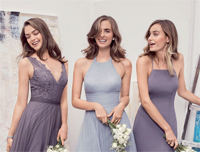 Jewel in the crown
Q. My bridesmaids are all stylish ladies so I'm looking for dresses that chime with the top trends — what's hot for bridesmaids this season?
A. Jenny Briggs says: This season is all about the jewel tones – in particular a deep emerald green and a rich cherry shade, known as Marsala.

In terms of style, soft chiffons are proving popular and are endlessly versatile – you can let your maids choose between twist halternecks, cowl backs or strapless sweetheart necklines, and a variety of different lengths too. This mix-and-match approach is one of the top trends for 2017, and goes down well with large bridal parties, as each bridesmaid can choose a style and shade to suit.
---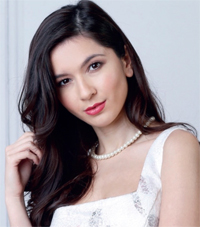 Fresh face
Q. I don't wear much make-up as a general rule and I'm nervous about my big-day look. How can I enhance my features and appear photo ready, without looking like I've walked out of Kim Kardashian's Instagram feed?
A. Alexandra Edgar says: This is precisely when your make-up artist comes in to support you. Listening and understanding your feelings and requirements is essential. It's your day after all. Despite my profession, I don't like to feel make-up on my skin; having freckles requires the lightest formulas to avoid looking masked and overdone.

A professional with passion for formulas, science, skin and trends will know exactly what products will make you look and feel fabulous. Top brands such as Chantecaille, By Terry, Nars, Laura Mercier and Kevyn Aucoin produce some fabulous products that you'll barely know are there.

In fact, you won't see an overly made up look anywhere this season; even Mrs Kardashian West herself has been sporting a 'no make-up look' at the catwalk shows.

Have a peek online at the latest looks. Victoria Beckham, Missoni, Bottega Veneta, Anya Hindmarch, Erdem... the list goes on. You'll see radiant, dewy skin, and effortless eyes, lips and cheeks in matching shades of bronze, peach and rose. Cream formulas are key to this elegant, fresh look.

Once you've had your trial, I'm sure you'll feel more confident about your big-day look. In short, don't worry, you're in safe hands.
---
Contact our experts...

Alexandra Edgar
Make Up Artist

Jenny Briggs
Occasionwear boutique

Julie Watson
Bridal boutique owner

Laura Young
Photographer
---