A cheeky proposition at the work Christmas party led to wedded bliss for Kathryn and Dan.
Kathryn Cloughton, 26, married Daniel Pinchen, 24, at St Paul's Church in Sunderland, followed by a reception at Webster's Ropery, on 24th November, 2018.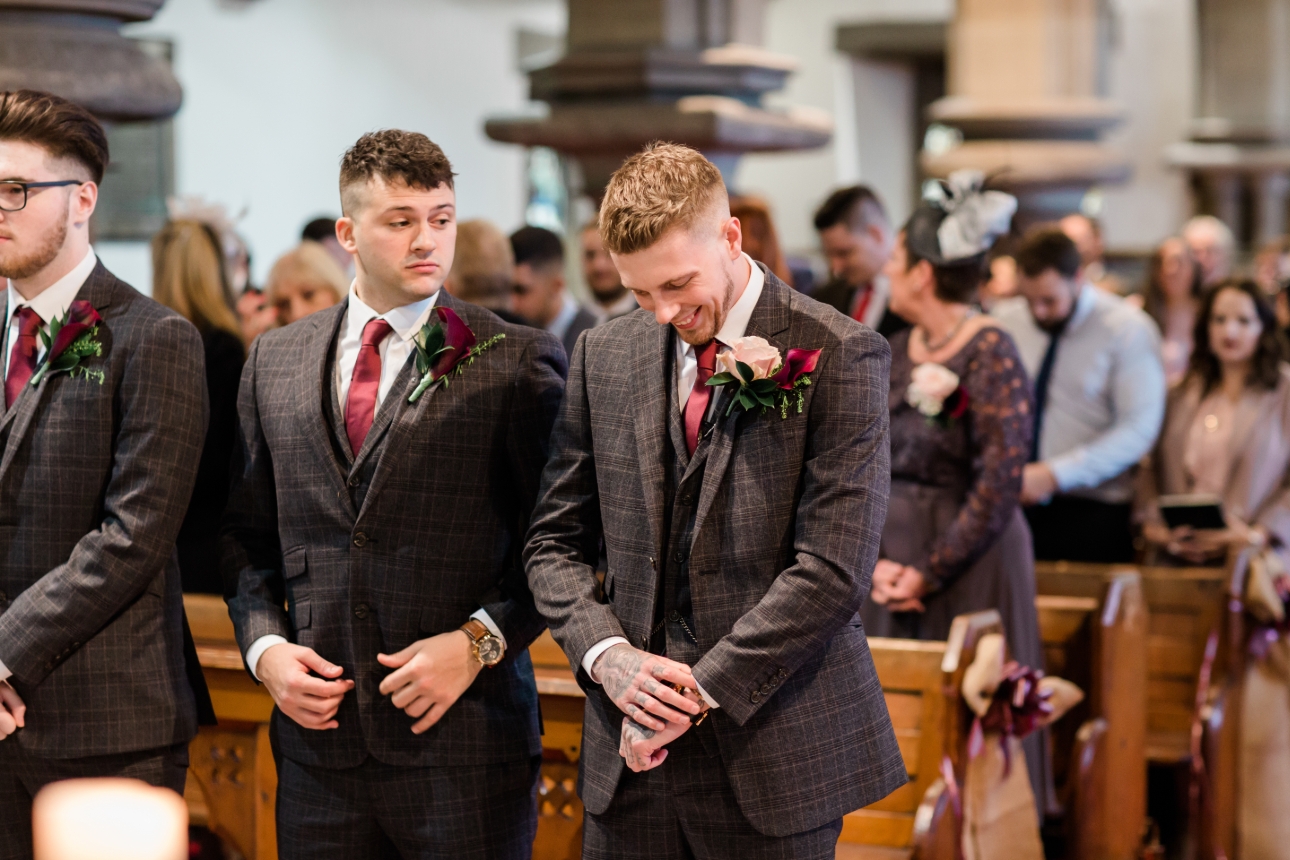 Both of my sons were christened at St Paul's Church in Sunderland, so it's always held a very special place in our heart. There was never a question of us marrying anywhere else.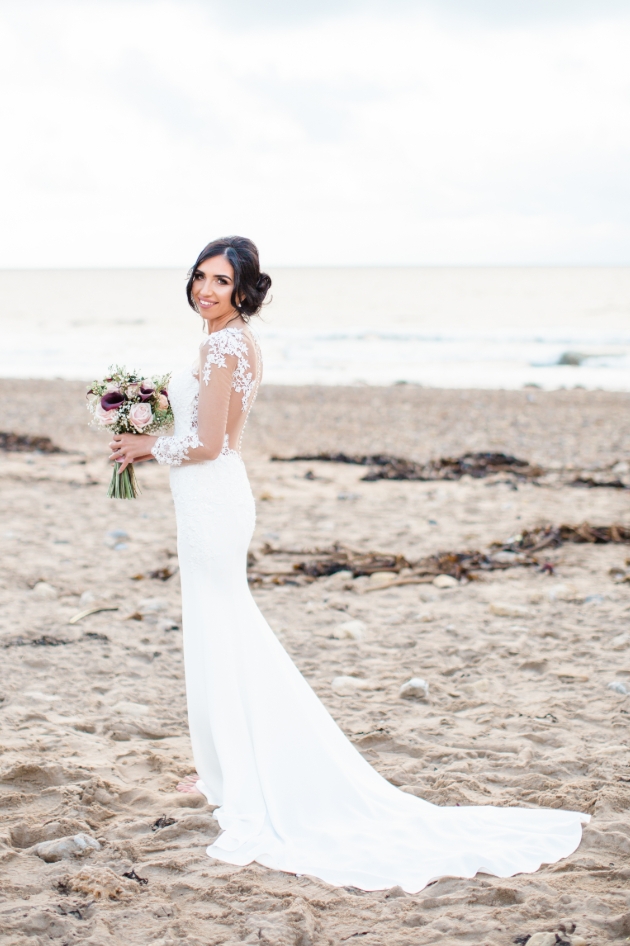 I knew my dress was the one because I felt likeeverything you should feel on your wedding day:sexy, confident and classy. My mum, futuremother-in-law and sister also had tears in their eyeswhen they saw me in it!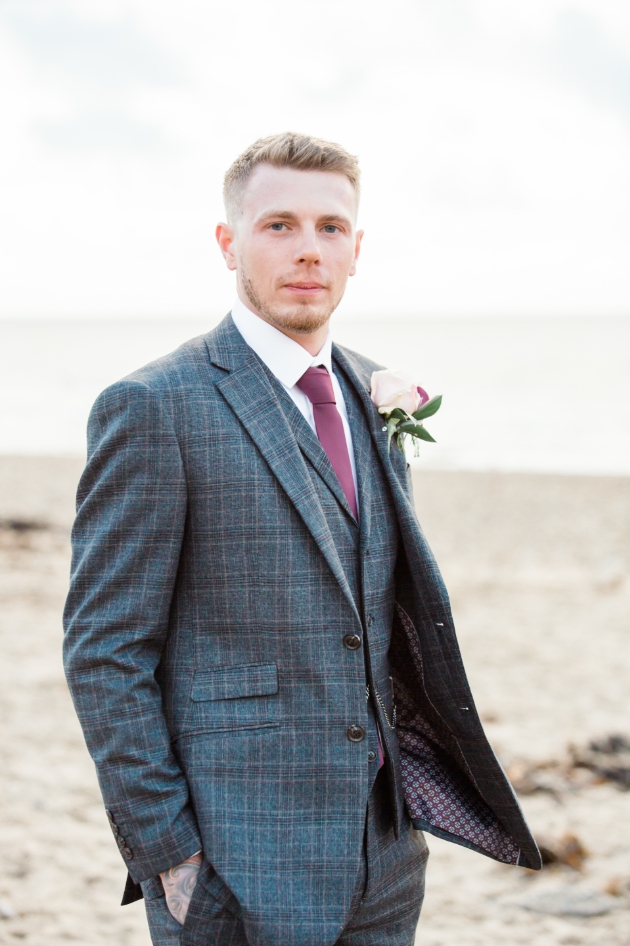 Dan took my breath away in his dark grey, lightlychecked three-piece suit, which perfectlycomplemented his burgundy tie. He finished hisoutfit with brown brogues and accessorised with agold pocket watch.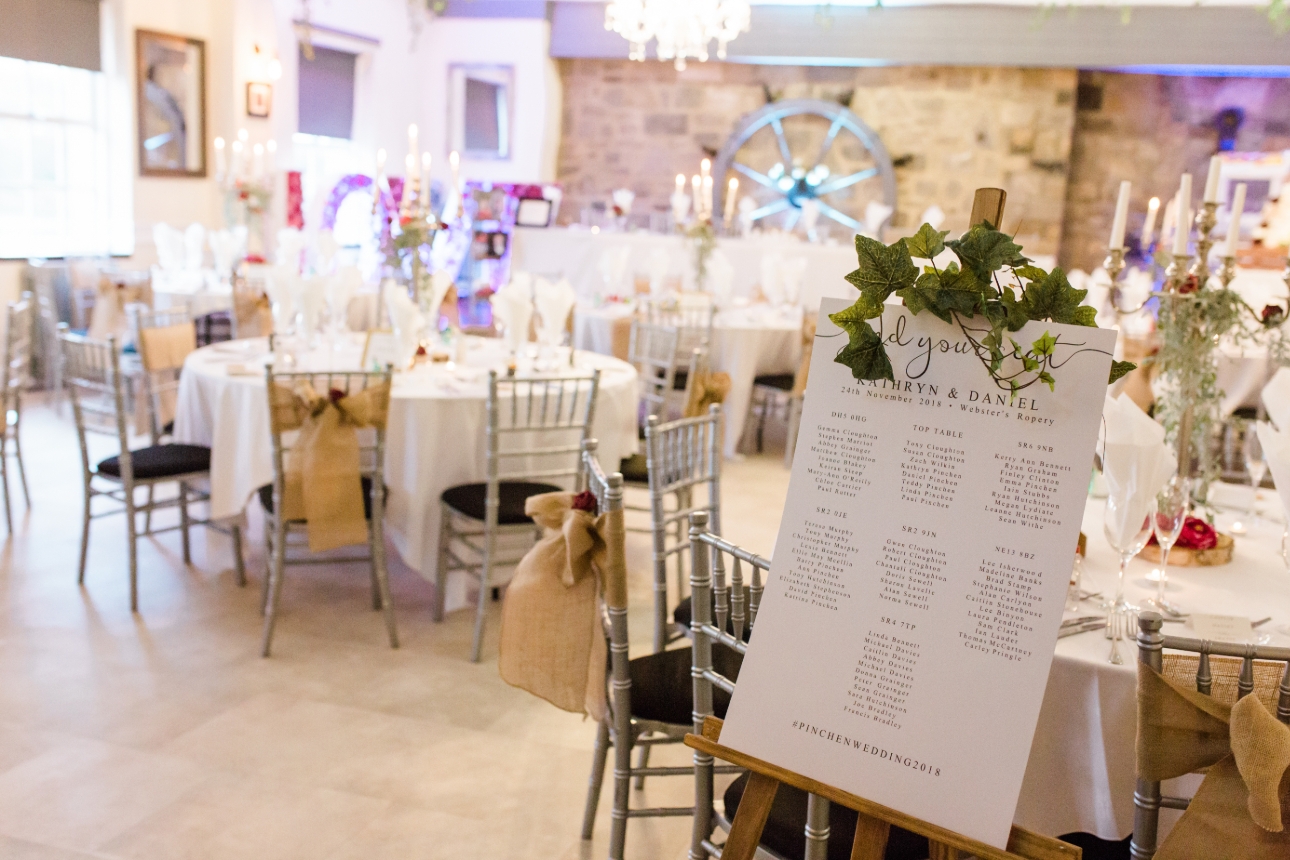 We were blown away at how perfectly Webster's Ropery fitted in with our rustic theme. It was situated in the perfect place while touching on the history of Sunderland, a place we're both proud to come from.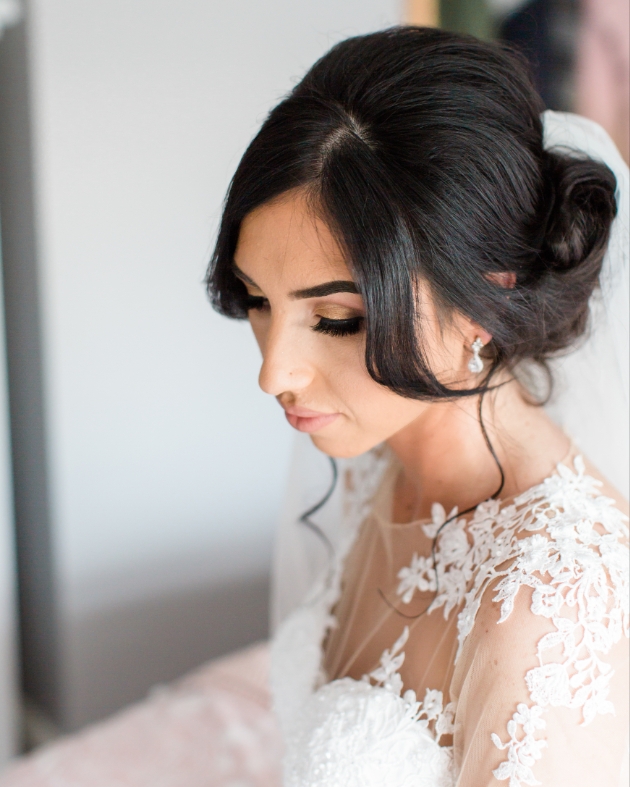 Savannah has done my make-up for lots of occasions and always makes me feel amazing. My hair stylist was also fantastic I changed my mind about my hair on the morning of the wedding, so it was done completely freestyle!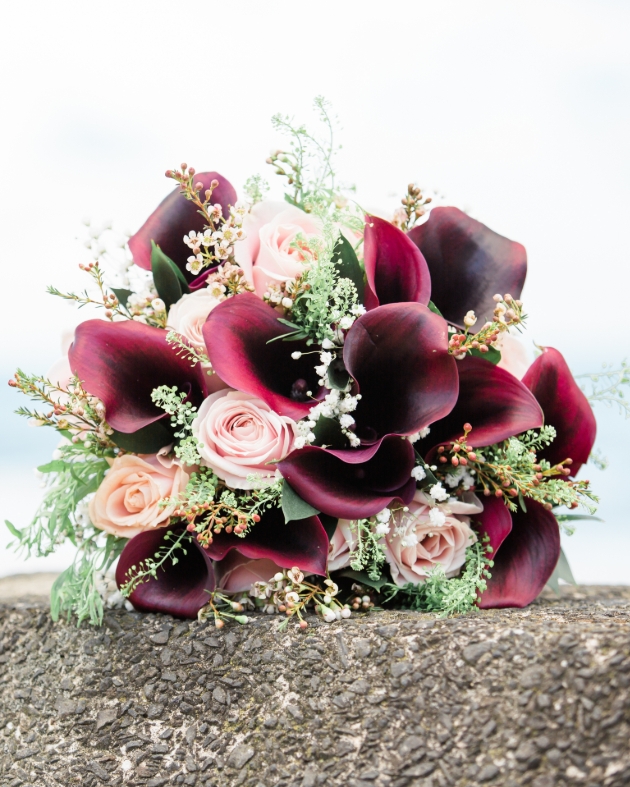 My bouquet featured lots of calla lilies, with foliage and pink blush roses. I've always loved lilies, and when I learned that the calla variety was a winter bloom, I knew they were perfect for me.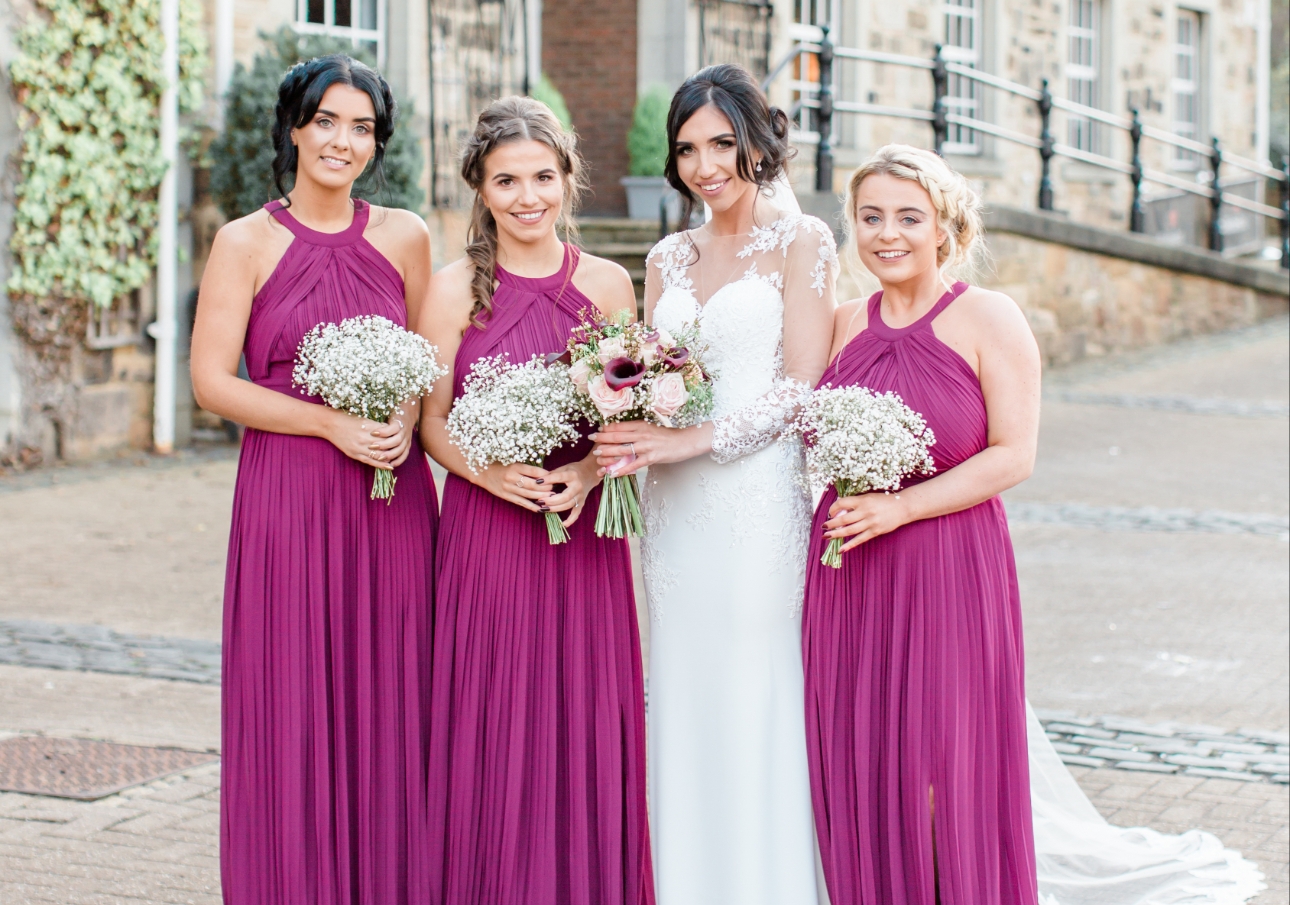 My bridesmaids were different shapes and sizes, so it was hard finding something they all felt comfortable wearing. After a lot of ideas I found the perfect design and they were all very happy wearing their dresses on the day.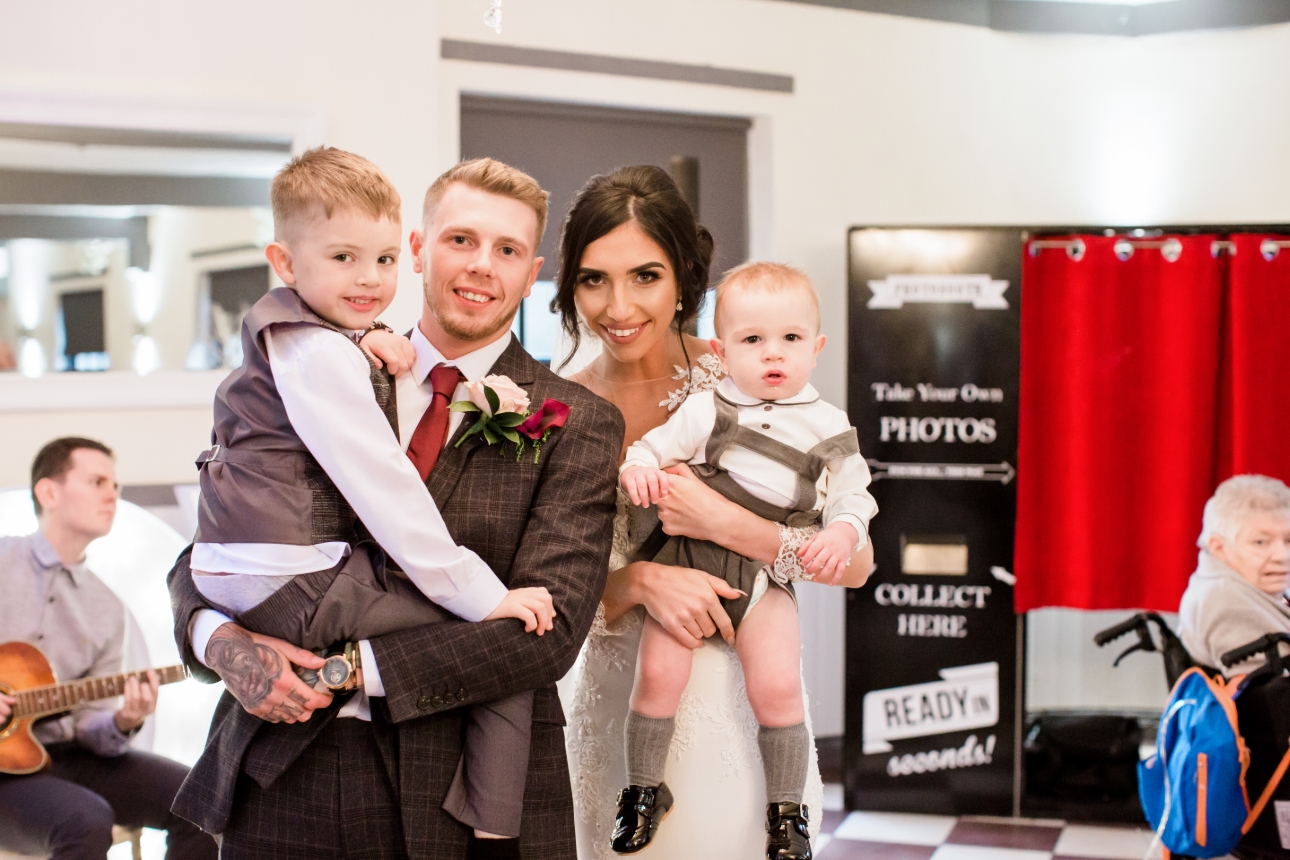 We decided to have a pageboy because we wanted to properly include my eldest son, Zach, who's five, in our day. He did a fantastic job and also helped look after his one-year-old brother, Teddy.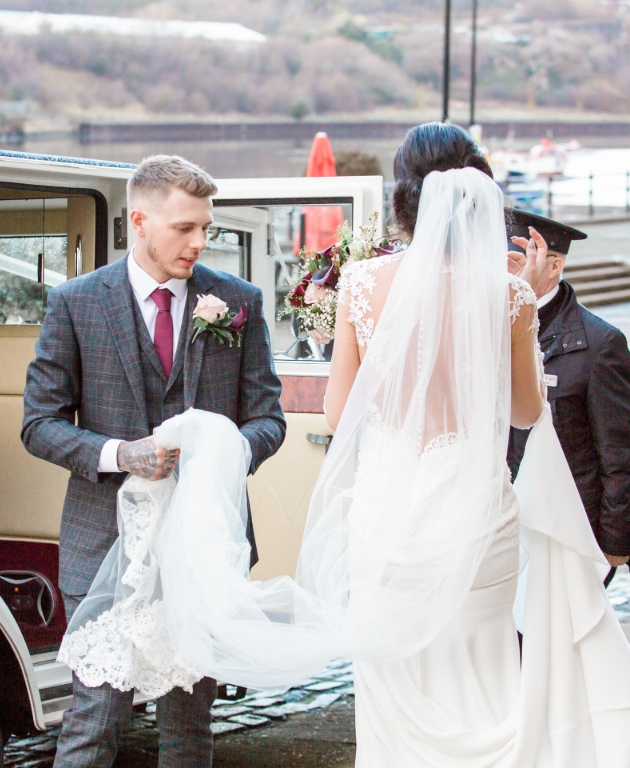 To get to the ceremony, I travelled in a 1920s white Imperial Viscount with my dad. After the service, Dan and I detoured to Roker beach, where he'd proposed, so we could have some wedding pictures taken there.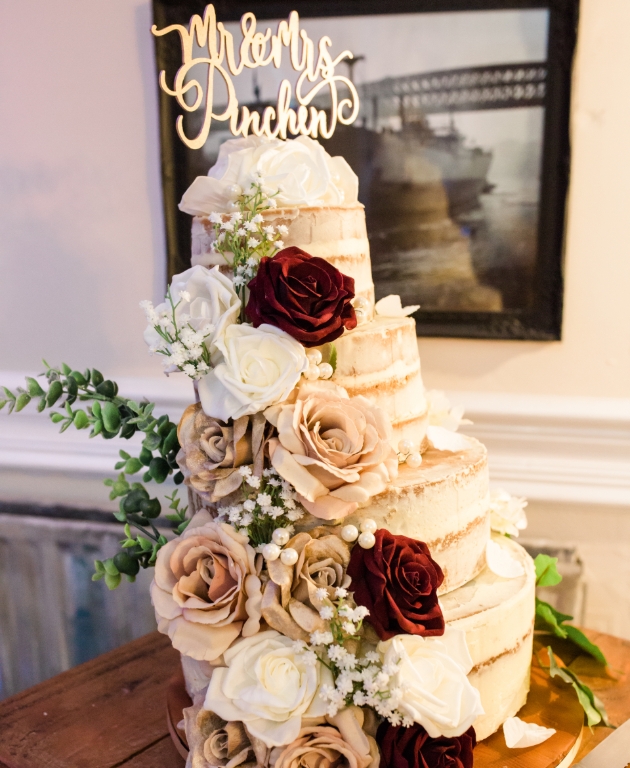 I wanted a semi-naked cake with lots of foliage, plus a run of burgundy and dusky pink flowers with gypsophila. The flavours of the cake were incredible: prosecco and strawberries, coconut, vanilla and custard cream butter icing.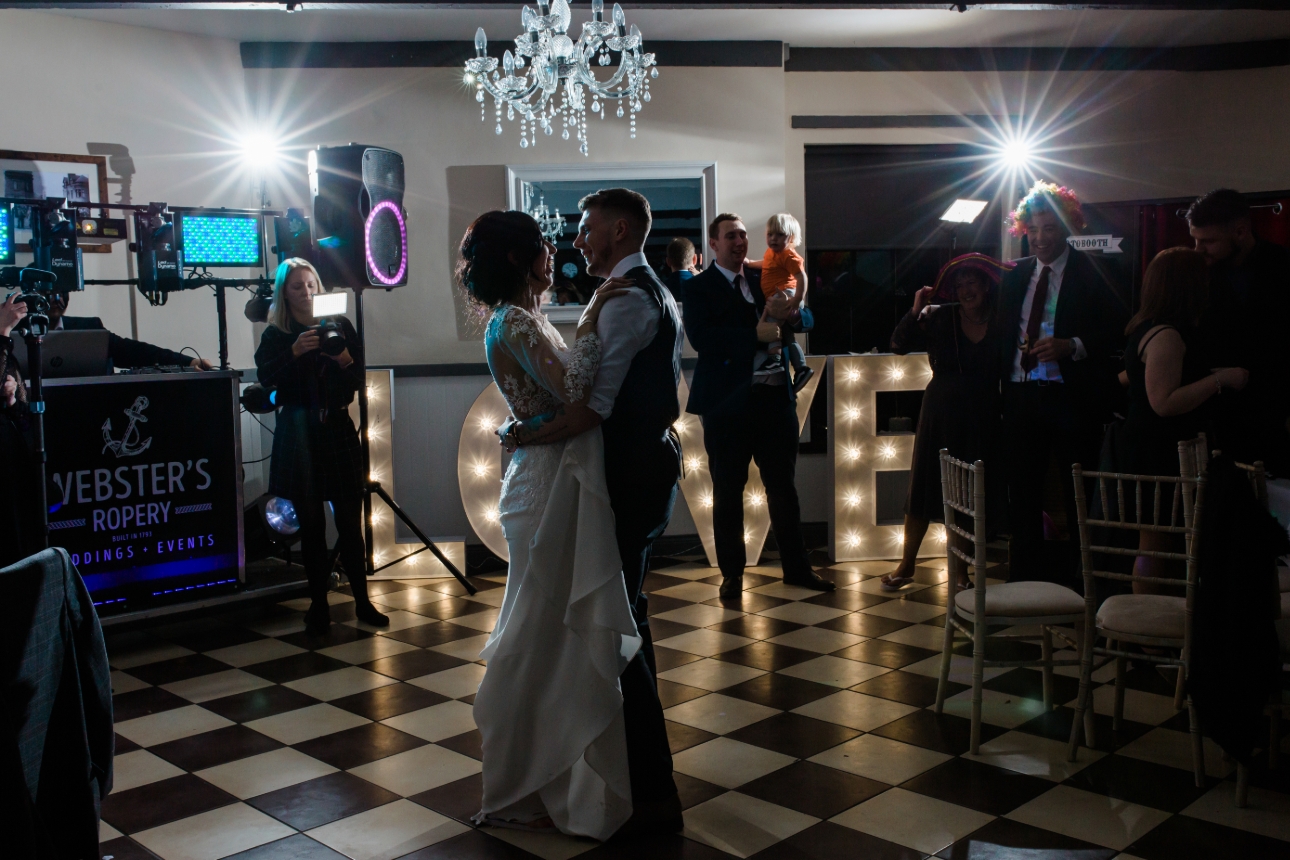 We found our wedding photographer after scrolling through her work on Instagram. We were blown away by the quality of her pictures and how natural the couples looked. She's one of the nicest people we've met and is a credit to the industry!
Kathryn and Daniel's contact book