An online date led to setting the date for soulmates Kay and Nathan.
Kay Snowball, 32, married Nathan Shrubb, 32, at Woodhill Hall on 15th September, 2018.
Nathan looked incredible in his three-piece light woollen taupe-coloured suit from Woven, which we matched with a white shirt, pale green wool tie, pocket square and brown leather shoes.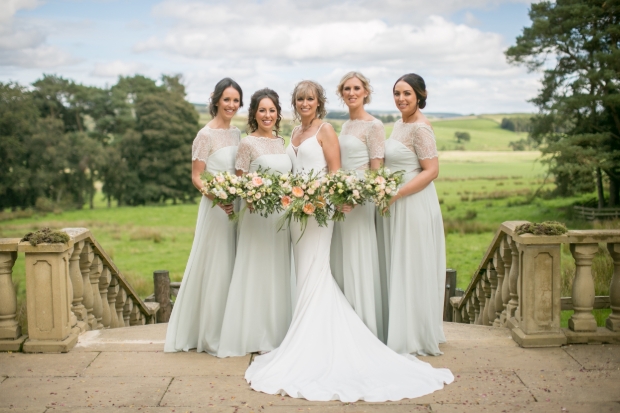 Peach and green were the favourite colours of my Gran, who sadly passed away not long before Nathan proposed. It was very important to still have her as part of the wedding, and incorporating some of her favourite colours meant a great deal to me.
I chose my gown because of its multi-jewel drop necklace on the back. As soon as I put it on, I imagined the surprise on my guests' faces as I walked past them down the aisle, as there was so much more to this dress than they would initially see.
We fell in love with Woodhill Hall's quirkiness, as well as its unique elements such as the BBQ hut, tipi and secret bar. We also loved its location, bang in the middle of the Northumberland countryside.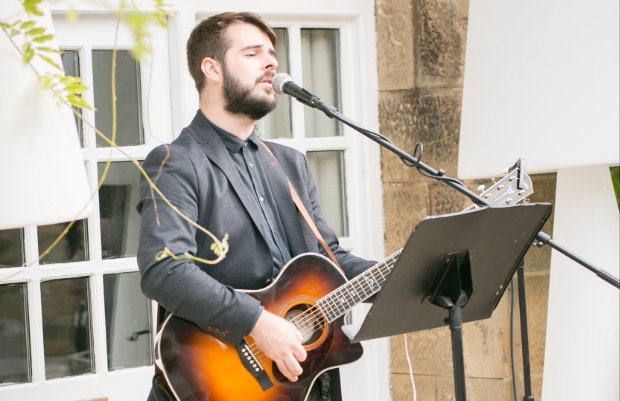 The guests enjoyed listening to an acoustic guitarist and singer at the ceremony and during the drinks reception. He was so well liked by the guests that two have looked into booking him for their wedding!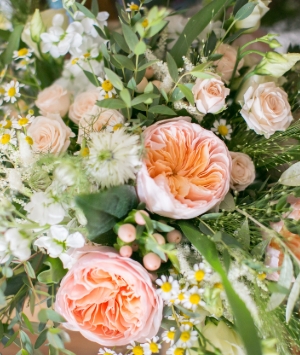 My florist created a beautiful relaxed bouquet that was delicate as well as rustic, using a mix of Juliet garden rose, viburnum, cream lisianthus, Jana spray rose, peach hypericum and ivory astilbe.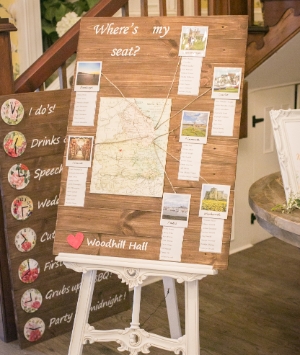 As the venue is situated in Northumberland, we wanted the theme to reflect this. Each table was named after our favourite places in Northumberland, written on small blocks of oak to complement the rustic theme.
We also hired a band to play at the evening reception. We had so many compliments from our guests on how much they enjoyed the music and how they have rarely been to a wedding where people were dancing from start to finish.
I didn't want to look dramatically different on my wedding day – I just wanted to look the best version of myself. My hair and make-up were so flawless that I looked the same at midnight as when I got married nearly 12 hours previous!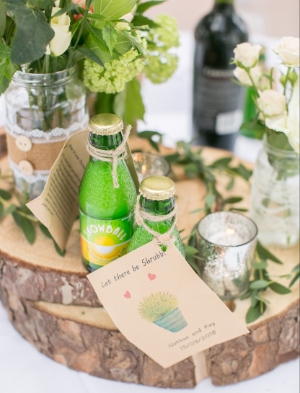 Our friends wanted us to double-barrel our surnames, which would have made us the Snowball-Shrubbs! However, we see this as borderline child cruelty if we ever start a family, so we instead gifted each guest with a bottle of Snowball and a pack of shrub seeds to plant as wedding favours.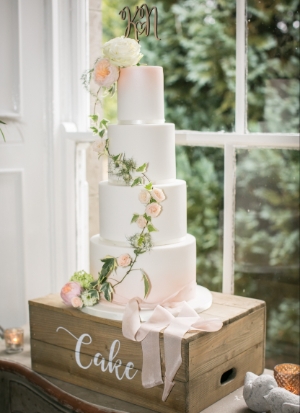 My cake designer suggested a watercolour creation in pale peach, which faded from the top of the cake down to the middle and back out again. The flavours were as gorgeous as the design, with layers of carrot, chocolate caramel and lemon drizzle.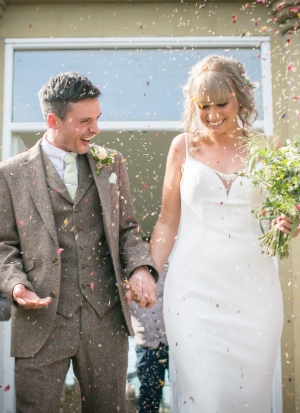 Kay's top tip! Stick to what you both want from your day without being heavily influenced by others. It's your day, not theirs!
Kay and Nathan's contact book