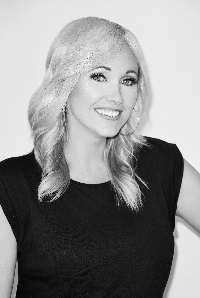 Get to know Claire Muffett-Reece, editor of Your North East Wedding, with these top 10 questions.
What do you love most about working on Your North East Wedding?
Reader weddings – I'm obsessed! It's amazing to be able to see how each couple met, fell in love then went on to plan the best day of their lives!
Describe the style of a Your North East Wedding bride?
She's chic and oh-so-stylish while also budget-savvy – meaning she's not afraid to scour the sales to nab a bridal bargain!
What's your favourite feature to write for Your North East Wedding?
It's back to those reader weddings again – I want a story that makes me well up when reading it, as well as one that's all about supporting locally-based suppliers. We all know the North East is the best place to live and get married in the world!
If you were to get remarried what type of wedding would you have?
If I ever remarried it would only be to renew our vows - I've been with my husband for 22 years so he's most definitely a keeper! Our wedding in 2008 was a traditional affair with all my closest friends and family and a ton of champagne! If I could have changed anything it would be to have invested in a videographer. People didn't really video on their phones back then, so I only have hazy memories of all the amazing speeches.
Who would be your number one wedding guest and why?
Chas and Dave, as my husband and I are both huge fans! We got a quote for them to play at our evening reception, and I decided to think about it and let them know. After realising I did want them, regardless of the price, I found out they had already been booked for that date. I was gutted!
What are the five words that best describe you?
Red onion and hoovering obsessed!
When did you last go to the cinema, and what did you see?
As a mam to two young boys it was Boss Baby, which was surprisingly funny! We're off to see Minions 3 too.
What three items could you not live without?
My husband and two sons, of course! Failing that wine, my phone and a great pair of Pjs.
Favourite food?
I'm a huge carnivore, so a steak cooked blue with all the trimmings. You also can't beat a good Parmo!
Where are you happiest?
Laying in the sun at my parents' house in Spain, watching the kids giggling with delight while jumping in the pool while my husband pours me an ice-cold G&T. Divine!
Contact me
I'd love to hear all about your plans for your big day, or whether you'd recommend your wedding suppliers. Alternatively, let me know about any budget-saving tips you feel may benefit other readers. Email me at editor@yournortheast.wedding.