Ask the experts
Here is a selection of Q&As from Your North East Wedding magazine. If you would like your question answered by our experts, please email it to editor@yournortheast.wedding.
To view more Q&A's on a different topic, please select one from the list below.
Hot topic: Finance special
Wedding finances a bit of a burden? Let our North East experts help
---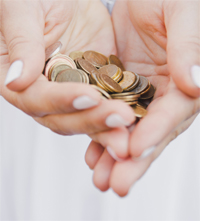 Show me the money
Q. My husband-to-be and I have lived together for years, so don't need anything for our home when it comes to gifts. Is it wrong to ask for cash – or are there other ways people can give money?
A. Nicola Spacey says: Asking for money as a wedding gift is a delicate subject that most couples feel uncomfortable with – however, it's your day so try to get past that uneasy feeling! Some of your guests may prefer to give cash anyway, as it takes the stress out of searching for the perfect gift, plus they know it'll be spent on something you actually want and will use. If you don't like the idea of asking your guests for money, you could instead use a website that allows guests to transfer their monetary gift online, which is then accessible for the bride and groom to withdraw after their big day. Another great idea is to ask your guests for the currency of your honeymoon destination – this way they'll feel like they're really contributing to your married life together. To help make it easier asking your guests for money you could also use a lighthearted and fun poem in your invitations – you'll find some great options online.
---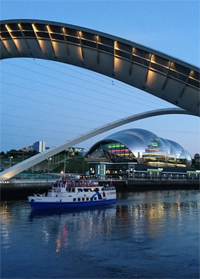 It's my party
Q. My best friends are busy planning my hen weekend – but I'm scared the price is getting out of control. Are there any cheaper options that don't involve clubbing in the Med?
A. Paula Simpson says: Sit down with your bridesmaids and be honest if the hen weekend finances are a worry. The last thing you need is to be stressing how much everything's going to cost when you should be having the time of your life with your best friends. They may well offer to pay for your flights and accommodation, however, you still have other costs to consider, such as drinks and meals out and those pricey club entry fees. Work out a budget you're happy with and factor in all eventualities – or why not speak to them about a UK hen instead? There's so much on offer here in the North East – and this means you don't have to worry about hotels and the cost of flying overseas. We offer weekend evening river cruises that include free entry to Newcastle's Tiger Tiger before midnight, and are hugely popular with both hen and stag dos.
---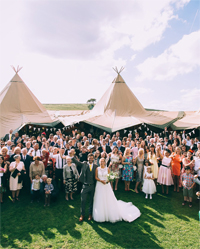 King of the castle
Q. My fiancé wants to get married at the same venue as his brother – but its way too pricey. We can't afford a castle or stately home and I'm worried we're running out of options…
A. James Calvert says: I'd start by sitting down with your other half to remind him that a wedding's all about the individuality of you as a couple to start. It's the biggest event you're probably ever going to throw, so to simply copy his brother wouldn't show off your own personalities and style. You also need to sit down and let him see your budget on paper. Stick to the amount you can afford – the last thing you want is to be laden with debt at the start of your married life. These days many couples are looking for more unique venues to tie the knot. At the end of the day your wedding is a celebration and party combined and these are the areas you should focus on. Hire a tipi or decorate your village hall with gorgeous bunting – any guest worth inviting shouldn't care where you say 'I do' or how much it costs.
---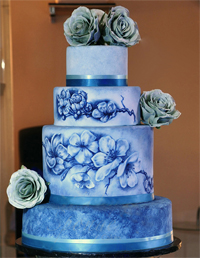 Portion control
Q. I'm keen for a wedding cake that really turns heads – but our budget's far from flash. Are there ways to make a cake look sensational without it costing the earth?
A. Graeme Venus says: One way to make a statement is to go big – and this doesn't necessarily mean budget! You may only need cake to feed 50-70 people, but don't want the waste of two to three tiers just to get the look, so think about dummy tiers instead. These are polystyrene cake shapes covered in the same way as cake, but at nearly half the cost. This means you can still have a stunning five-tier cake, but have only the top two tiers that guests actually eat.

The type of cake you choose is also a factor. Traditional wedding cake was always fruit, however a cheaper option is to go for sponge instead. This also allows for a huge variety of flavours, which can even be different for each tier of your cake.

Another cost cutting method is that of the naked, semi-naked and buttercream wedding cakes, which are hugely popular right now due to the rustic wedding trend. If you still prefer a fondant-covered cake then think 'less is more', or use small clusters of flowers strategically placed around the cake rather than cascades of blooms.
---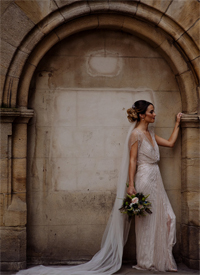 Take cover
Q. Our wedding is already costing more than planned and we're desperate to make cutbacks. Is wedding insurance really necessary when it comes to our big day?
A. Shelley Mantovani says: So you're engaged – congratulations! All you have to do is spend hours poring over Pinterest and try on a million gowns, right? Wrong – insurance should be one of the very first items on your to-do list. You may think all you have to worry about is whether guests RSVP on time and what flavours of cake to have, but by overlooking this very important cost you could find yourself in hot water should the worst happen. Wedding insurance is there for a reason – venues cost a pretty penny these days and if you have to cancel or rearrange it prevents you being out of pocket. One of your suppliers could go bust, a fire could damage that historic venue – or your marquee could blow away in the North Eastern wind! As a photographer I've seen all manner of mini disasters, and while I have public liability insurance it's wise to ensure your own cover includes your photographer not turning up, or even restaging your images due to equipment failure.
---
Contact our experts...

Graeme Venus
Owner

James Calvert
Owner

Nicola Spacey
Marketing and Weddings' Manager

Paula Simpson
Office Manager

Shelley Mantovani
Wedding Photographer
---